EST. 1978
A RENTAL COMPANY PAVING THE WAY FOR THE EVENT INDUSTRY
All Occasions Party Rental is dedicated to providing you with superior service and the best product selection to fit every budget. Our event specialists have managed thousands of events, ranging from intimate backyard gatherings to large corporate functions…no event is too large or too small. We are deeply committed to making you look great, and are meticulous about maintaining an inventory with an infinite selection of unique items for those final touches.We look forward to helping you create memorable moments that will live on long after the final guest has left.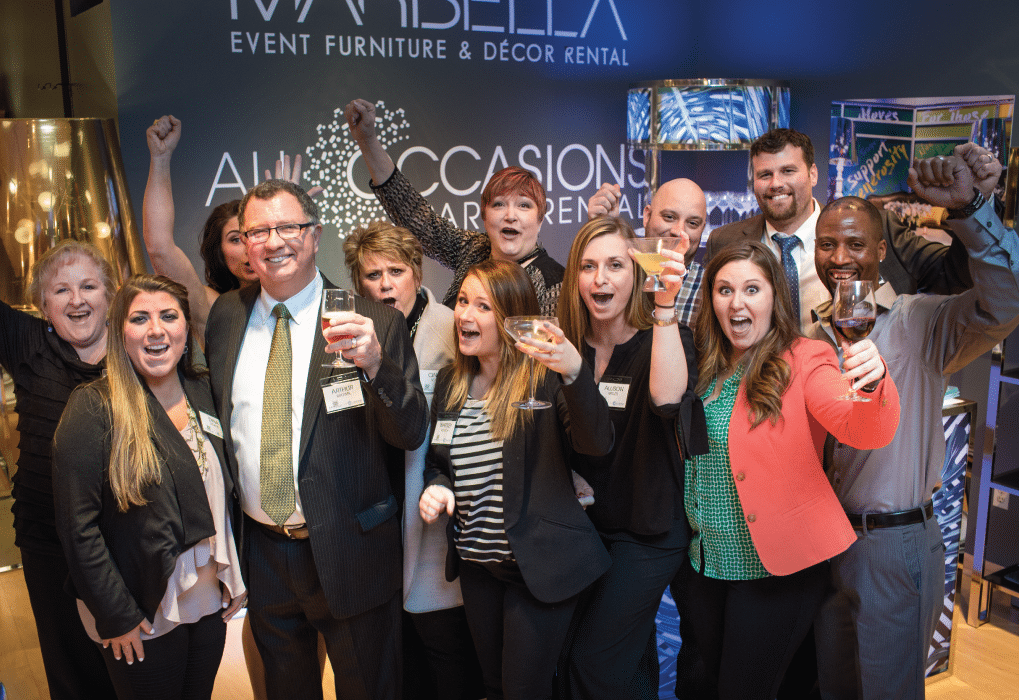 WE WORK HARD & PLAY HARD
Being in the event industry has its perks. We work hard and play hard. Nothing can stop us from having a great time but we also know how to get down to business.
WE NEVER STOP LEARNING
Just when we thought we've seen it all something new comes onto our plate. We welcome new challenges and thrive off of learning new tricks. Give us a whirl!
WE KEEP IT SIMPLE
We aren't out to get you – we are simply here to make the event rental process a lot less complicated. You ask, we supply…and then we do a little more. This is just another way we bring more to the table.
WHERE WE STARTED
Formerly a Taylor Rental franchise, the company started in 1978 as a general rental facility that rented tools and equipment to contractors and homeowners, as well as party equipment and supplies. In 2001, the tool business was sold to focus on the growing party rental business. The company continued to operate as All Occasions Party Rental, which was founded as a separate division of the business several years before
WHERE WE STAND
Today, All Occasions is a full-service event rental company, providing an extensive range of rental items and equipment in Pennsylvania, Ohio, West Virginia, Maryland, New York, Virginia, and Washington DC. With Showrooms located in Pittsburgh, Pennsylvania, Eighty Four, Pennsylvania, Cleveland, Ohio, Columbus, Ohio, and Akron, Ohio. All Occasions provides customers with superior service and an unmatched product selection.
WHERE WE'RE GOING
All Occasions has developed a network of partners to help bring distinctive new products to the market, including Marbella Event Furniture and Decor Rental for event furniture rental, Chameleon Chairs for stylish new seating options, and Rental Resource Partners for a broader selection of high-end dinnerware, flatware, and glassware. Read more about All Occasions Party Rental's partners.