CLEAR SPAN TENT
As this is the most structurally sound tent with the ability to withstand high winds and rain, these tents provide a well secured environment for short and long-term installations. Clear Span Tents are assembled with box beam aluminum frame structures making them incredibly strong.
BENEFITS
Can be installed almost anywhere (over tennis courts, bushes, fountains and small trees)
Incredibly strong and resilient
Unobstructed views (no center pole)
The absence of center poles creates an open and airy feel with no obstructed views, and allows for maximum use of interior space.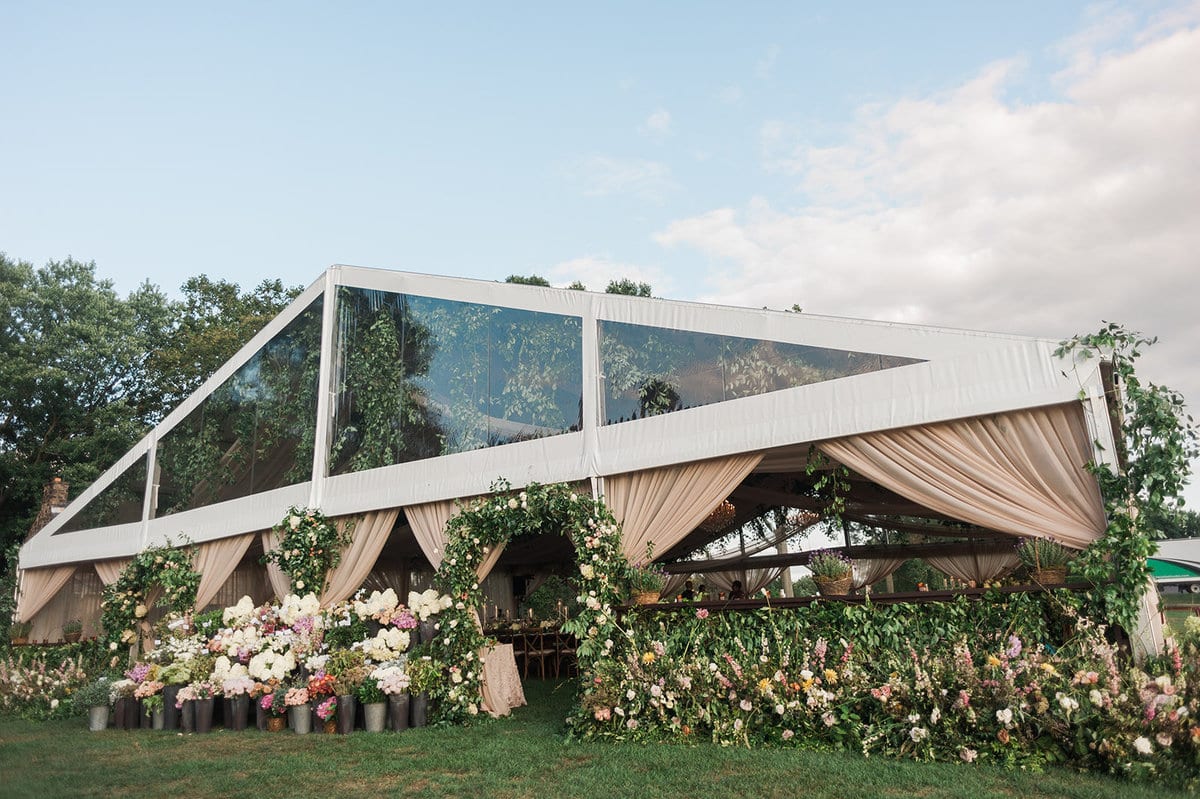 F3 TENT
This tent is a simple, unique slide-track frame tent that has 65% fewer parts than comparable frame tents as well as a one-of-a-kind push-stop button connection. It is strong and engineered to be durable. With no interior braces or cabling, the F3 has an elegance that is enhanced by it's clean, modern, look.
BENEFITS
Simple – Fewer parts means faster building up and breakdown
Strong – New technologies allow us to manufacture stronger materials
Elegant – With a clean, modern style the F3 is suitable for a variety of events
Value – Traditional installation with modern technology and ease
The F3 creates a new foundation for the frame tent inventory that provides an easy and quicker installation.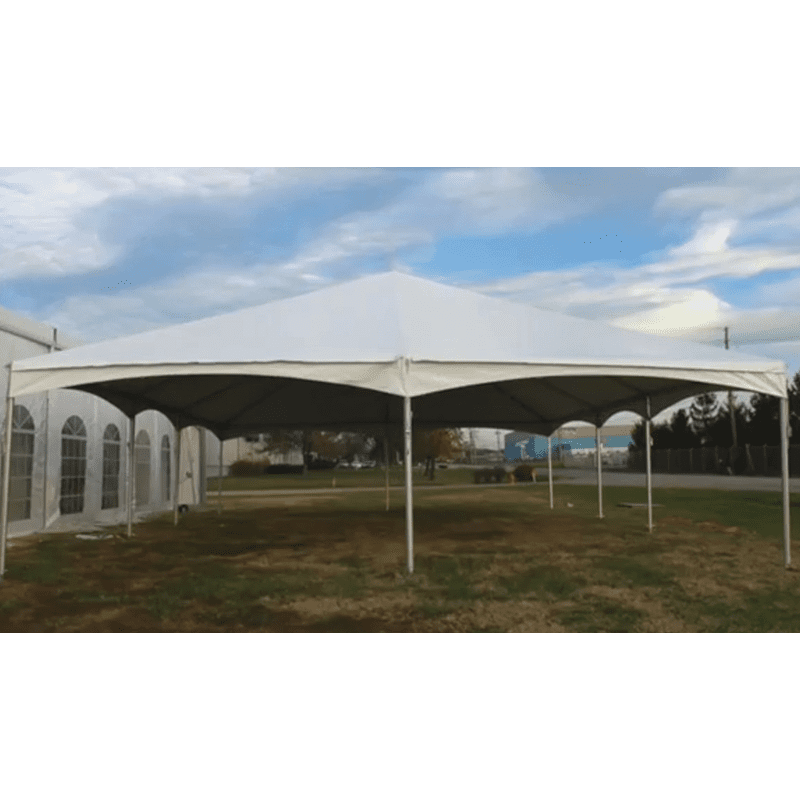 FRAME TENT
Frame Tents provide a clear open space with more room for seating and entertaining because they do not have interior center poles. They are installed using aluminum pipes to support the tent fabric. They can be assembled first, then moved into correct placement. Frame tents are useful for covering decks, patios and small objects.
BENEFITS
Unobstructed views (no center pole)
Can be placed directly against other structures such as houses, garages or larger buildings
Clear, solid white or window sidewalls can be added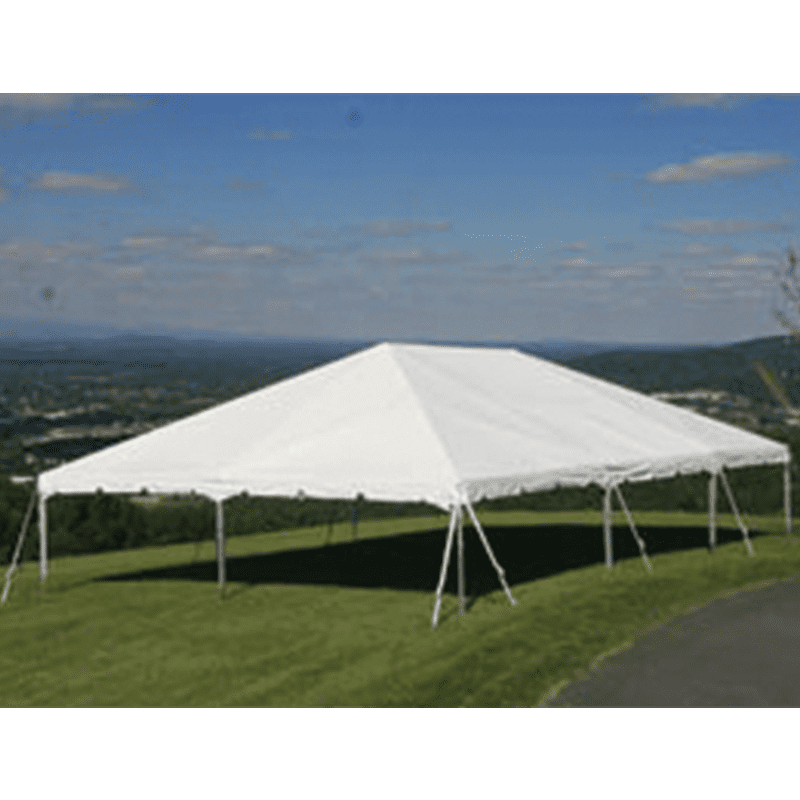 HIGH PEAK TENT
High Peak Tents are designed to have the peaked beauty of a pole tent, but with the unobstructed interior of the frame tent. They are structured with a suspended center pole supported by cables.
BENEFITS
Noticeable high peak exterior profile
Higher ceilings
Unobstructed views (no center pole)
Clear, solid white or window sidewalls can be added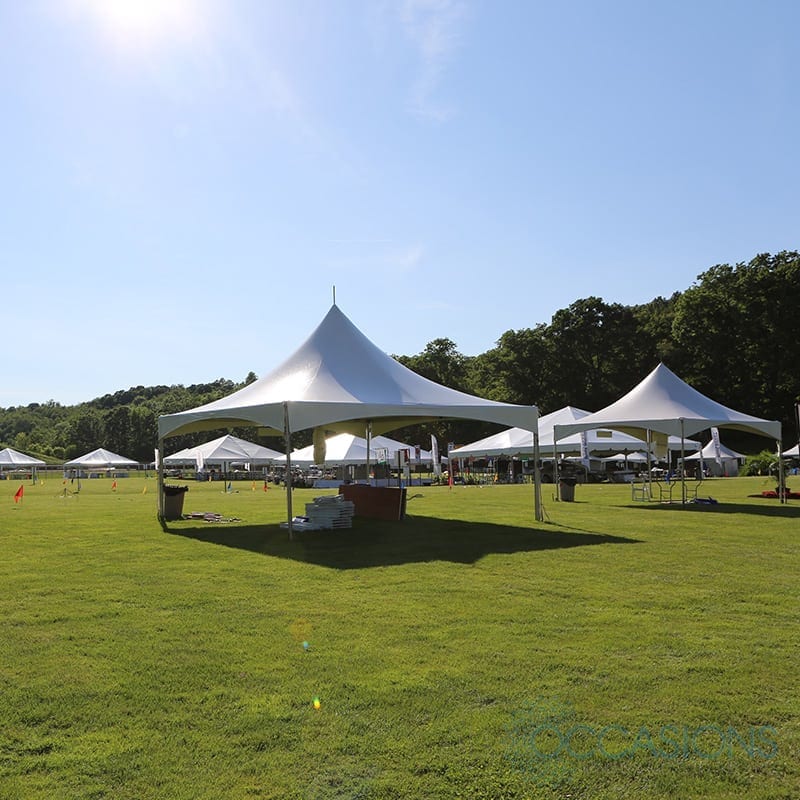 POLE TENT
Pole Tents are characterized by their dramatic slope and elegant profile giving it a spacious appearance inside the tent and creating a beautiful area for the projection of lighting and special effects. They are installed using center and side poles throughout the structure with tie downs extending out from the tent for additional support.
BENEFITS
Provides more covered area for less money than other types of tents
Clear, solid white, window or mesh sidewalls can be added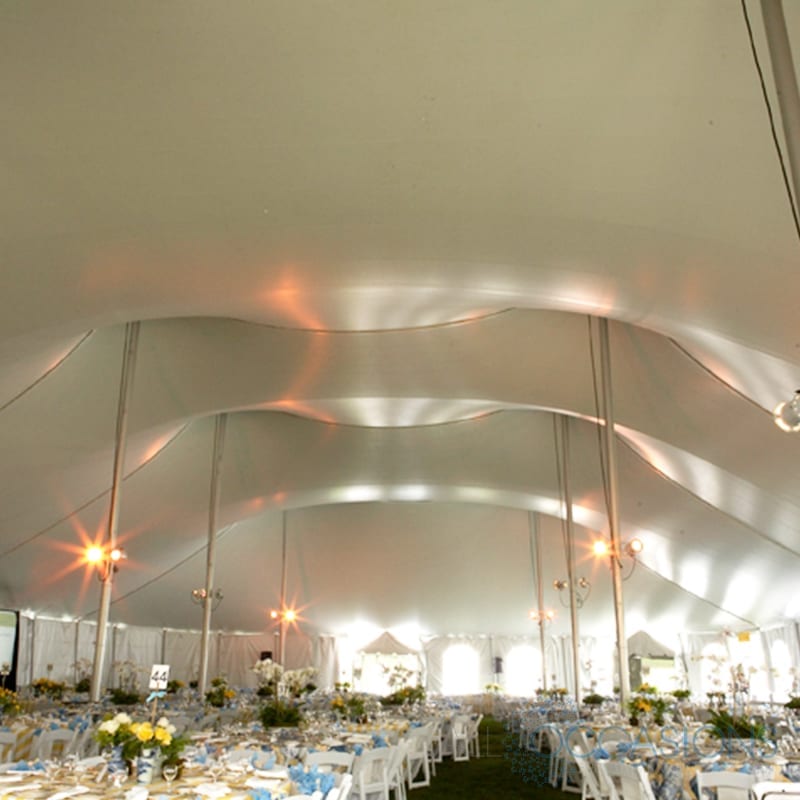 WALKWAY TENT
Walk Way Tents are used to connect tents to each other or as a stand-alone marquee entrance. They are intended for guests to travel from one area to another while staying covered. They can be connected to tents and existing structures while having the ability to travel down steps and around corners.
BENEFITS
Clear, solid white or window sidewalls can be added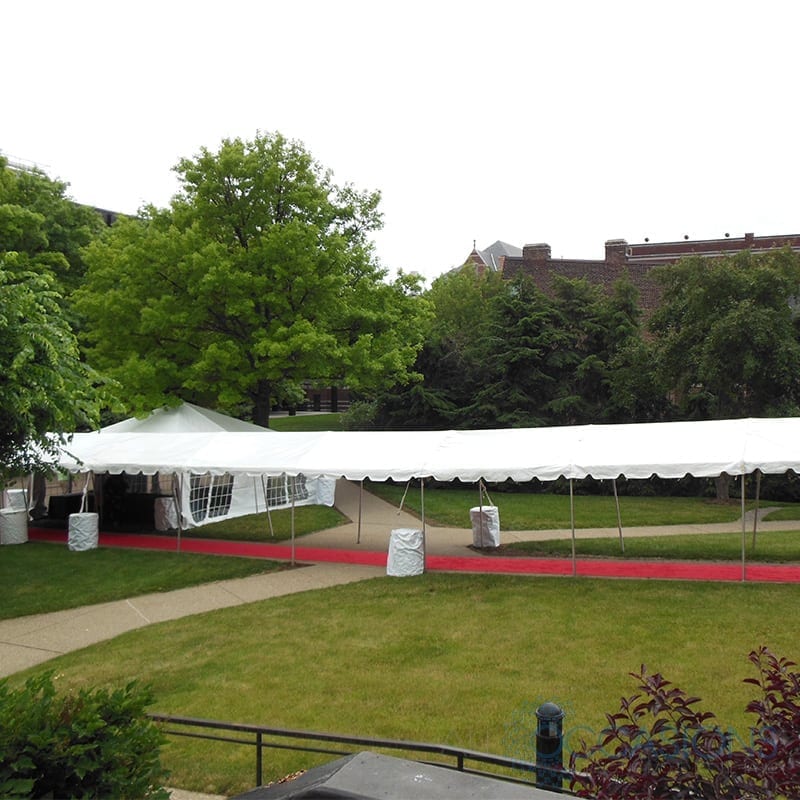 TENTING BROCHURE
Take a peek at our tenting lookbook for insight on past events and inspiration overload. Whether you're having a wedding, graduation party, gala, or corporate event, you'll want to grab some ideas.
VIEW LOOKBOOK
NEED A TENT QUOTE?
Fill out our tent quote form. Here you will provide all the necessary details about your event so a tent specialist can accurately quote the best tent for your set of circumstances.
GET QUOTE